Are you spending hours in a gym but not getting the desired weight loss result? Losing weight can take time, but you can faster the process with the right type of support. Now, you might be wondering what kind of support you really need here? Well, it's time to use the best workout waist trainer that can make your body lose weight faster.  These products are designed in such a way that your body will produce more sweat, burning more fat. To help you out in choosing the best one, we have listed down some options for you. Have a look.
Neon reflective neoprene waist trimmer belt
This waist trainer is designed and developed to naturally adjust to your shape and size. It gets perfectly fit around your waist to produce more sweat. With its adjustable belts, the trainer creates a strong shaping effect. When you wear it, you will instantly lose a few inches around your waist, enjoying a sexy hourglass figure.  Go for it now and lower your midriff and waistline.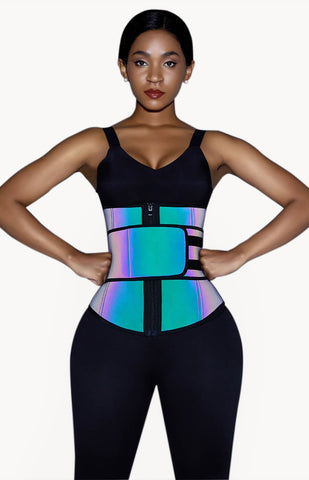 NeoSweat™ Neon Reflective Waist Trainer
Firm control double belts waist trainer
When it comes to buying the best plus size waist trainer for women, you will never go wrong with this product. While compressing your stomach and waist area, it suppresses your hunger level, controlling your diet. It has steel bones to support your waistline and back. You will enjoy comfortable breath due to its under-bust design. The compress level of this trainer is high and instantly trims around 3 inches. Give it a try now.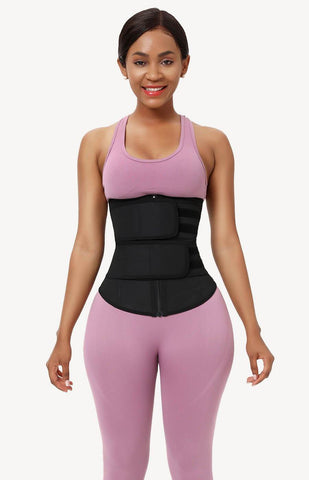 3-in-1 thigh and waist trimmer with butt lifter
Why use different products when this single waist trainer can shape three other areas of your body! You can use this during the workout, jogging, and running to get a better result.  No matter what the occasion is, you will have a visually slimming effect. While reducing your cellulite appearance, it can also lower the water weight and thigh's appearances. There is a total of three fasten Velcro straps and 2 adjustable waist belts. It feels quite comfortable during lounging and bedtime. Buy it now at a significant discount.
Ultra-sweat neoprene tank top
This waist trainer is designed to produce a high compression level to reduce your waist area while shaping your breasts. The waist belts are adjustable, and you can set the compression level based on your requirements.
High waist thigh eraser butt lifter
The product feels very soft, lightweight, stretchy, and comfortable. As it has advanced neoprene embossed design, you will produce more sweat during your workout. Using this, you can trim your thigh's appearance and lower water weight.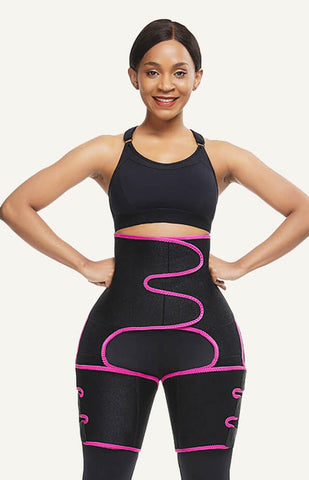 6. NeoSweat™ 3 in 1 Tie Dye Workout Mix
This 3 in 1 Tie Dye Workout Mix design slimed your waist and your thigh, lift your hips at the same time and gentle compression helps to recover quickly and quickly from the aggravated groin, hip, thigh, and high rope muscle injuries.
Check out more such products at Shapellx and place your order now to enjoy great discounts. Visit the site now.