With the best waist trainer for women, you can make yourself appear sleeker and slimmer in your cocktail dresses, t-shirts, jeans, and work clothes. But to get the best result, you need to know how to wear such things properly. Remember that as long as you are using it correctly, your shapewear should be quite comfortable.
Besides, keep in mind that there is no need to use something that will completely change your shape. You can just pick the spots to effectively target your stomach, butt, thighs, or multiple body parts. So, do you know how to wear them? Well, wearing manner can vary with the specific type of shapewear you are using. Keep reading to learn more.
Waist trainer with adjustable hook
When you use the Shapellx waist trainer for the first time, you may need to get to know the type well. However, with time the products will stretch a little bit, and you can comfortably wear them. First, pull up it close around the waist and then hook the eye from the bottom to up. Don't close it from up to down. That's it. Now your waist area will be in place, and you can quickly get into your favorite slim dress.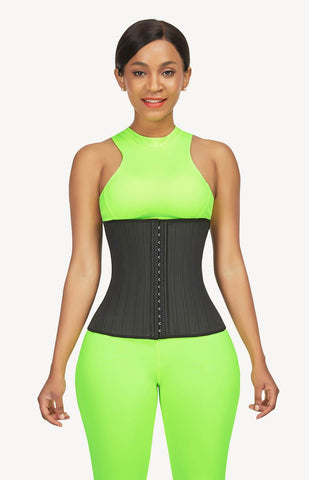 Waist trainer without hook
Here you need to follow a different style for wearing. Such type of trainers is generally wearing from foot, just like wearing your dress. All you need to pull the waist trainer from your foot. Now, gradually pull up the trainer toward your abdomen and cover the abdomen with it. Once done, you need to adjust the bones to comfortable and flat. That's it. Now you are all set to look beautiful in all your dresses.
Body shaper
First of all, put on your bra and then roll the body shaper. Now, you need to put the feet into the body shaper's trouser and then slowly pull it up towards your buttocks so that the buttocks area will get covered completely.
Now, slowly slide your right palm down to two-thirds of your thigh, then turn your palm back inside of your thighs. Now you need to pull up the inner fat of the thighs to your right buttocks. Once done, you can now pull the upper part of the shaper up and place the shoulder straps on the shoulders.
If you are using a body shaper with adjustable straps of zippers, then adjust the compression level based on your requirement. Squad down multiple times to make sure the middle line of the shaper is right behind the buttocks. You also need to pull the exposed flesh into the body shaper's chest cup to bring you to check at the right shape. Follow this method to wear shapewear for tummy control better.