Top 5 Plus Size Shapewear List For Women 2021
It's not easy to look flawless in every dress that you purchase. Most of them might end up making you feel insecure, thereby affecting your confidence to great levels. But this problem faced by a large number of women is avoided using Shapewear. Not every shapewear available in the market is the right fit for you. It differs from body to body along with the purpose of usage. According to Shapellx shapewear review, we have compiled a list of some of the top shapewear and best waist trainer loved by women which you must not miss in 2021.
 AirSlim™ Side Zip Compression Bodysuit
AirSlim™ Side Zip Compression Bodysuit
Highly comfortable shapewear bodysuit known for losing sufficient inches in a few minutes. The specialized fabric used in its manufacturing gives a perfect shape to the overall body making it appear slim with a smooth finish. It leads to better posture along with a zipper that ensures there is no hassle in taking it off during bathroom breaks.
 AirSlim™ Seamless Tummy Control & Butt Lifter Shapewear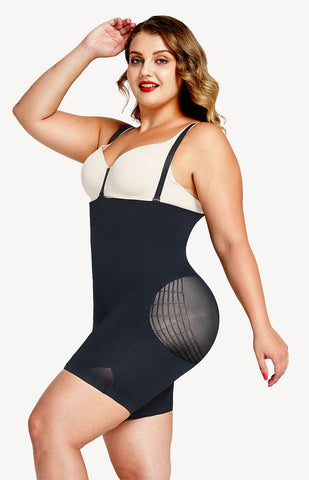 AirSlim™ Seamless Tummy Control & Butt Lifter Shapewear
Seamless compression short cut design ensures the shapewear is completely comfortable to wear with any outfit that you prefer. The perfect combination of nylon and lycra in its manufacturing makes sure the product is skin-friendly, thereby leading to no skin allergies at all. If you have sensitive skin then this product got you covered.
 NeoSweat™ Ultra Sweat Neoprene Tank Top
NeoSweat™ Ultra Sweat Neoprene Tank Top
This plus size waist trainer tank top is designed to enhance your overall look making you more sexy and confident. Right after putting it on, you will notice an increased amount of sweating in your body that eventually leads to reduced inches in a sufficient amount of time. The adjustable waist belts make it handy to carry throughout the sessions. You will notice that the results received from your workout sessions will increase tremendously.
NeoSweat™ 3 in 1 Tie Dye Workout Mix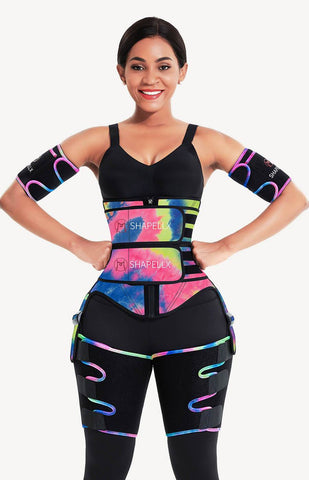 NeoSweat™ 3 in 1 Tie Dye Workout Mix
Once you combine this product which is considered as one of the best waist trainers in the market with a proper exercise routine, you will notice a drastic change in your body. It reduces the appearance of your thighs to a great extent along with lifting your buttocks and improving your posture. Apart from losing inches, you will also notice toned thighs and waist. There is no doubt in the fact that it remains intact on your body since it comes with three fasten Velcro straps and a long torso waist trainer with 2 belts.
 AirSlim™ Seamless Butt Lifter Bodysuit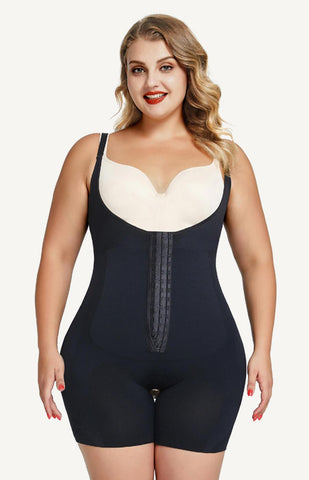 AirSlim™ Seamless Butt Lifter Bodysuit
This plus size shapewear will help you regain the lost confidence due to the variety of experiences we have in our lives. So whatever might the reason be, we are here to help you come out of the insecurity. This comes under the category of moderate control. The super-soft seamless fabric assures you can carry it for as long as you desire. Unlike other shapewear, the underbust braless design gives you the option of wearing your own favorite bra stacked in your closet. Furthermore, the overlapping gusset ensures that you have no trouble while using restrooms.
 These are ome of the best waist trainers and plus size shapewear that we came across through Shapellx shapewear review 2021. Go through the beautiful collection offered by them and make your own choice if you are still confused. The material used in the manufacturing is of high-quality, thereby ensuring your money is invested at the right place for a perfect duration. Go ahead and flaunt those beautiful curves without any hassle.
Continue reading