Believe it or not, trying trendy shapewear for women can change your outward appearance, give you that oomph of confidence and even change your self-perception. Seeing your body in a sexy silhouette will encourage you further to pursue a healthy diet.
Overall, you'll improve your posture, abdominal muscles, and how you look at yourself. You'll get a boost of self-esteem and confidence, lose inches in an instant, and get a bunch of different benefits. Shapewear is flexible, so you need not worry about damaging your organs.
There are many kinds of shapewear in the market. Here, we look at the top four products sure to give you that flat tummy, hide your back fat, minimize your thighs, boost cleavage, and shape your hips.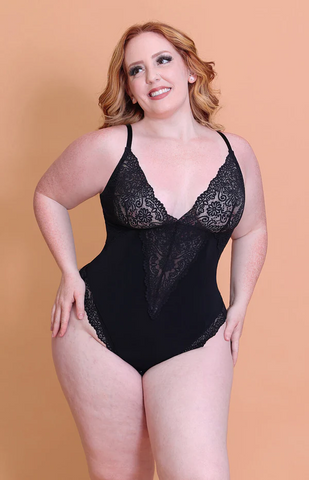 Who does not want a sexy lace Lingerie Bodysuit that beautifully lifts the stomach, waist, butt, and back? This one-of-a-kind piece includes gorgeous lace on the top of the cups for a charming look. This is a must-buy if you want to accentuate your curves and give a smoother silhouette. The best part is that you can style this up or style it down, depending on the time of day.
It will provide medium to light coverage with its premium stretchable lace on a shaping level. The mesh lining in the design is very effective for abdominal control. It has a built-in lining made from durable mesh to give you an hourglass shape for a smooth tummy look.
This bodysuit does not need additional undergarments as it has a wire-free power mesh bra lining that's built into the bust. It has adjustable shoulder straps, the underbust band is super supportive with its structured sides, and the strategic seams create a perfect hourglass effect. The cheeky lacey butt has a smooth, no-dig feel, and the bottom has snap closures so you can go to the bathroom with ease.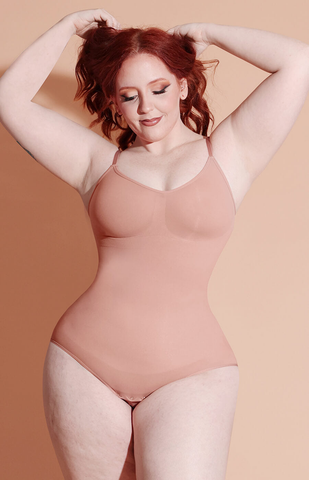 Are you looking for the perfect body-hugging shaper with fantastic breathability? Look no further; the PowerConceals Ultra has got you covered! It has a whisper-soft and seamless construction, making it excellent for enhancing your body's natural shape.
With the PowerConceal Ultra Comfy body shaper, you enjoy adjustable and stretchy straps. This allows your abdomen to look flatter, your butt lifted, and your breasts perkier. It has a snap closure on the crotch area for convenient trips to the bathroom. The material is ultra soft on the skin and lightweight, with plenty of stretch to aid in recovery.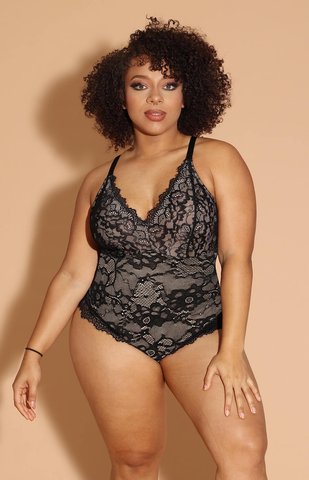 This beautiful lace-finish bodysuit can smoothen, enhance, and lift your waist, stomach, butt, and back. With soft-lined cups and thin adjustable shoulder straps, it's perfect to wear under any outfit for any occasion.
The sexy lace works well with all kinds of clothing styles. There are hook and eye closures, allowing you to adjust the length and use the bathroom with ease. You can adjust the shoulder straps as per your size, and there is a mesh layer on the bust that offers excellent breast support and a push-up effect. Furthermore, the design is a V-neck for a sexy look.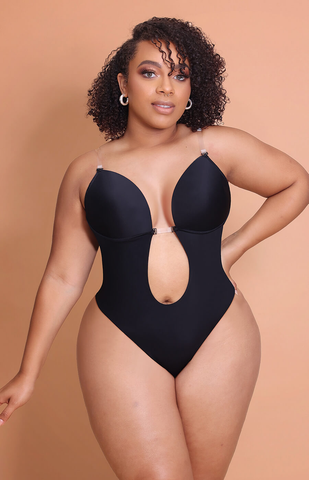 This super trendy backless bodysuit is a fantastic solution for low-cut dresses when you want to glam up! It is designed to look discreet beneath backless and strapless outfits. Meanwhile, it also offers a lift for the bust area.
It has bra cups featuring underwire compression that gives your breasts a better fit. The internal layer is a 30D superfine mesh that offers a gentle hold and better elasticity. It has a glue rubber band along the neckline, giving it an anti-skid feature. There are high-quality clear shoulder straps with four adjustment buckles so you can adjust the length according to your needs. At the bottom are three-row hooks, which will be convenient when you need to make a bathroom trip.
The Bottom Line
We love to see you feeling confident in your own skin, rocking your perfect body. If you need a little help with that, we've got just the shapewear you need. A healthy body image is highly likely to impact your mental health and wellbeing. When you feel secure about your appearance, you're sure to be more productive.
Are you ready to try on these new bodysuits? Which one is your favorite? Let us know by connecting with us on Instagram: @shapellxofficial.