Whoever said shapewear couldn't be worn during summer clearly never has someone help them get the right summer fit and style. 
Lucky for you, we're here to help.
Look, we get it; putting on more than one layer of clothing when it's pushing 40 degrees outside sounds like a nightmare. Summer's all about short shorts, sleeveless tops, and summery sun dresses. No one wants to put on an extra layer.
Or do they?
After all, confidence is never out of season. And if a heavy-duty waist cincher or a pair of tummy-tucking shaper shorts is what it takes to have us looking good and feeling great, then there's no reason for that to stop. Add stretchy fabric, comfortable shaping, seamless design and breathable shapewear into the summer mix, and you've got the perfect choice.
Break out the flowy tanks, spaghetti-strap dresses, skater skirts and that strapless dress. 
We've got the best summer shapewear pieces you can wear for cool comfort and smooth silhouettes. They'll highlight your body shape while allowing for maximum comfort.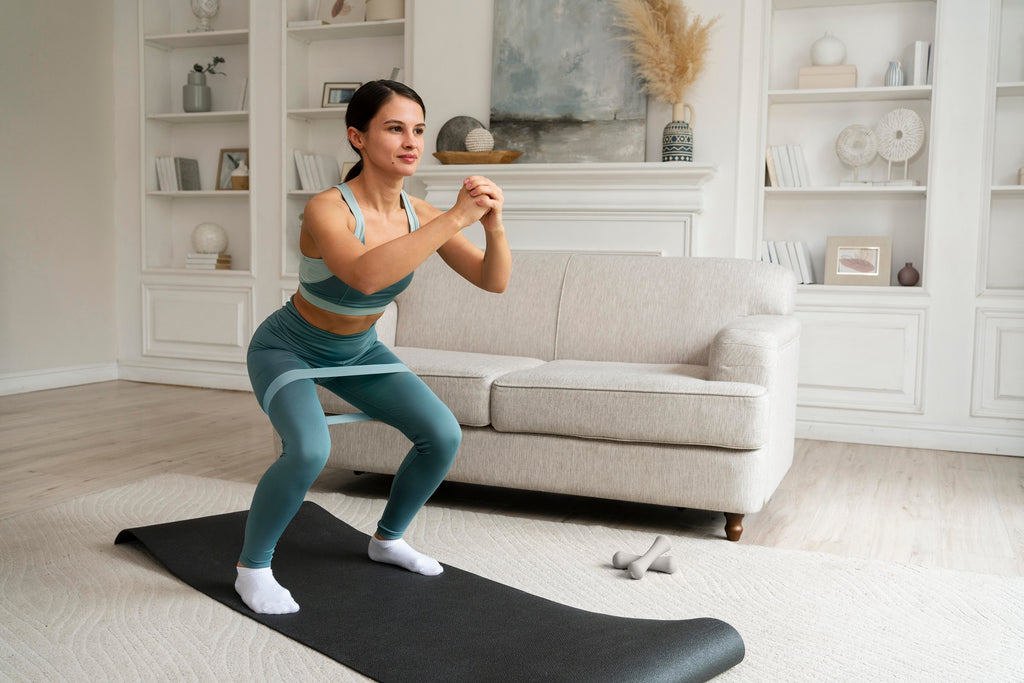 SMOOTHING SHAPEWEAR FOR SUMMER 
Instead of going for compression shapewear, opt for smoothing shapers instead. These pieces will keep your silhouette looking seamless without restricting you too much. 
High-quality materials will flatten out all the lumps and bumps without drastically changing your shape. This breathable shapewear will leave you feeling snatched—not suffocated.
• Tip #1. For full-body toning and shaping, look for seamless bodysuits made of thin, breathable, elastic material. For instance, this PowerConceal™ Lycra Cami Seamless Bodysuit is made of fine microfiber nylon and luxury Lycra for a cool, comfortable fit. It's one of the go to's in the shapewear for summer favourites. 
• Tip #2. Lace shapewear is great for slipping under silk, velvet, or see-through cotton. If you're heading to a flirty little event, sexy and breathable fits like this AirSlim® Lace Smooth Bodysuit, and this AirSlim® Sculpting Lace Wonder Bodysuit will keep you looking fine and feeling fresh. It breaks the "basic shapewear rules" for an effortless style summer look.
• Tip #3. For a customized fit and compression level, opt for breathable mesh bodysuits with adjustable straps. This PowerConceal™ Low-Back Hourglass is perfect for low-cut tops and backless dresses. The CoreSculpt™ Adjustable Crotch Butt Lifting Shapewear perks your butt and flatters your legs so you can rock sunny summer shorts, no sweat! Shorts style summer, here we come!!
You can also go for seamless Lycra fits like this PowerConceal™ Lycra Seamless Thong Bodysuit for full-coverage smoothing, chafing-free support and no visible panty lines.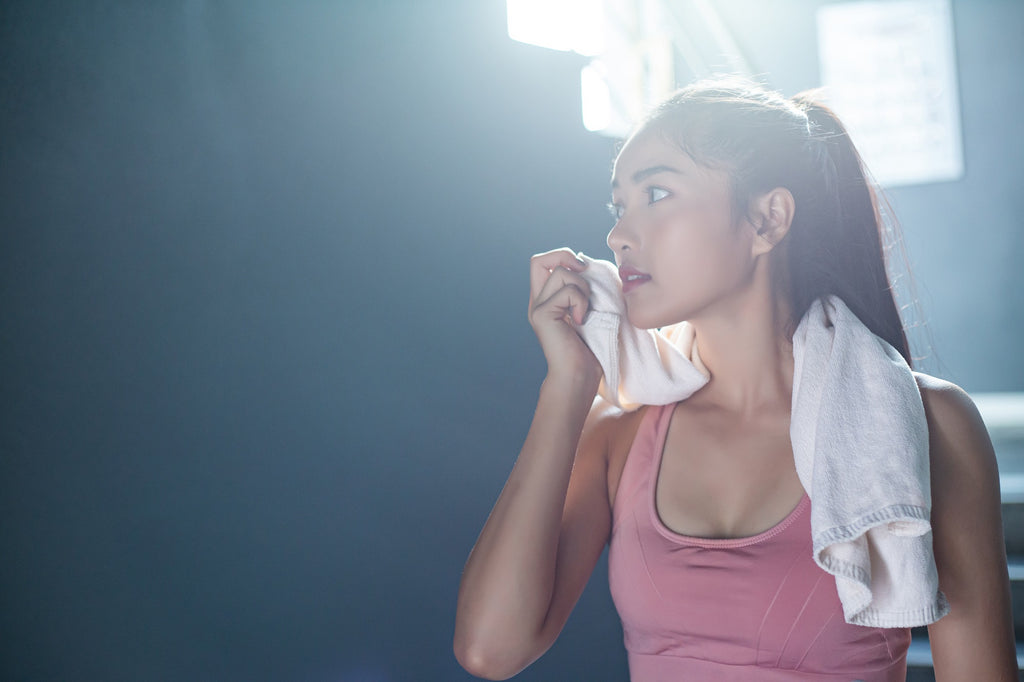 MOISTURE-WICKING SHAPEWEAR 
For those extra-sweaty summer days, you'll want shapewear that's moisture-wicking and breathable. Anything with a fabric blend that specifically says it's sweat- or moisture-wicking is the ideal shapewear for summer. 
Alternatively, choose shapers that feel like dri fit shirts and/or yoga pants. This feature will ensure that your sweat won't stay trapped and pool against your skin.
• Tip #1. Pieces that are specifically designed to be sweat-wicking and moisture-absorbing are excellent choices for summer shapers. A good hack is to check shapewear pieces meant for working out, as they typically have that feature. Take this NeoSweat® Workout Fitness Shorts Crop Tops Suit. It's made of Jacquard fabric that keeps skin cool and well-ventilated. The top has excellent elasticity and support. The shapewear shorts feature a widened waistband for easy abdomen control with no binding, so you can breathe easy.
• Tip #2. Shapewear leggings made of "breathable fabric" are an excellent investment for summer. Fit-to-skin designs are great because they're practically weightless. This NeoSweat® Active High Waist Leggings fit, will keep you feeling light and airy while smoothening the outlines and flattering the booty.
• Tip #3. When choosing shapers for activewear, you'll want designs like the NeoSweat® Waist Slender Leggings: breathable, highly elastic with stretchy fabric, and designed specifically with an anti-slip strip to keep it from rolling down. Everything gets slippery when we sweat, and waistbands rolling over can create extremely unflattering silhouettes. No one wants to worry about that when they're hitting the treadmill or practising their asanas.
SHAPER SHORTS & OPEN BUST SHAPERS
Shaper shorts are one of the simplest pieces of shapewear you can own. Many of them slip on and off like regular shorts—easy, breezy, and effortless. But unlike regular shorts, shaper shorts can tuck your tummy, slim your thighs, and emphasize your S-curve. 
Who doesn't want all that support for days when you just need a little extra lift and oomph?
Shapewear with open bust designs are also ideal. They keep most of the compression and control on the lower torso, tummy, hips, and thighs, leaving your chest and shoulders free to breathe. You can typically wear your own bras (or pasties) with this kind of open-bust bodysuit.
• Tip #1. Shaper shorts with zippers and hooks – like this AirSlim® Shaper Shorts with Butt Lifter – are easier to slip on and slip off compared to ones that you pull up (like gym shorts). The blend of nylon and spandex makes for a smooth, easy, lightweight feel.
• Tip #2. Open bust body suits with adjustable straps allow for customized fit and compression. Take the AirSlim® Open Bust Seamless Smoothing Body Shaper. It tightens the curves comfortably and enhances the body's natural shape.
• Tip #3. For the ultimate convenience, look for shaper shorts with zipper crotch designs or openings at the crotch, like the AirSlim® High Waist Shaper Shorts. It may feel a little weird at first (especially if you're not used to it) but, trust us; you'll be all too happy for this feature when nature calls. It may even become your favorite piece(!)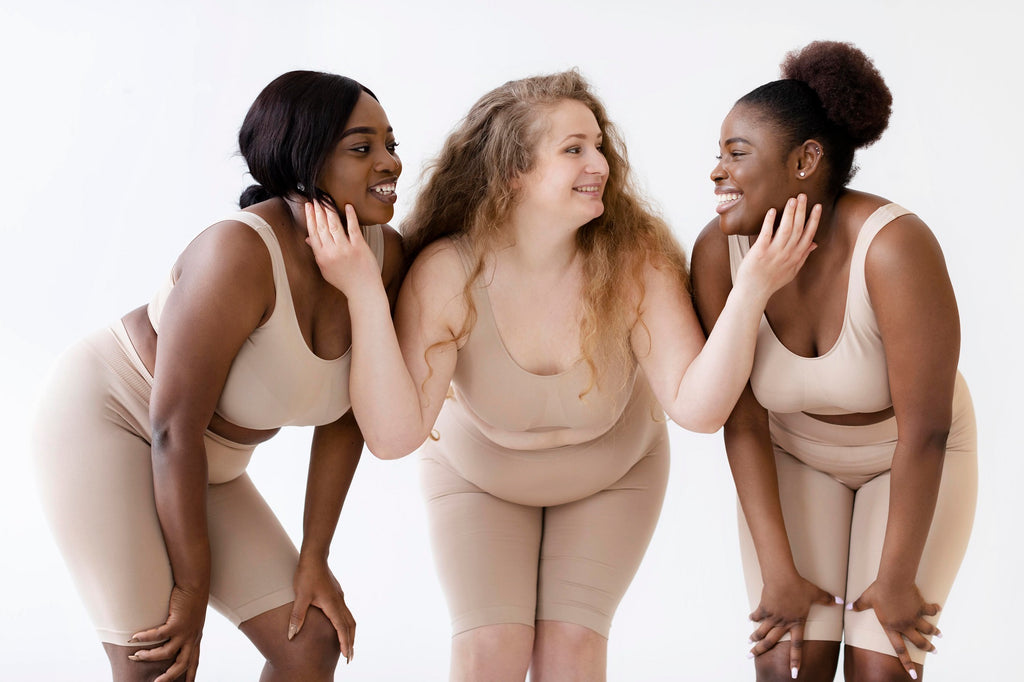 Bonus Tip For Your Shapewear For Summer Pick:
When the temperature is a problem, it's best to wear shapewear with your outfit in mind.
For a seamless base for your everyday wear or for a formal event (see bridal shapewear guide here), don't go for maximum compression, but rather for maximum comfort. 
Full-bodysuits are best for overall coverage, but zoned compression shapers could grant you more breathing room. 
You could pair shaper shorts with tummy control or hip enhancer pads with high-waist shorts and torso-hugging tops. Thigh-slimming and/or butt-lifting pieces are great for when you've got to shrug on leggings or skinny jeans. A simple waist cincher will do nicely with a breezy skater dress.
Unless the place you're going to have got the AC on blast, minimal coverage will keep you cool and comfortable without compromising your look. Now go and fly into the summer, you cutie.